One of Asia's largest & most experienced dedicated centre for Reconstructive orthopaedics using the Ilizarov and newer Techniques. Over the last 29 years, more than 4000 complex and state-of-the-art operations have been done using the Ilizarov and newer techniques at this centre.
Dr Milind Chaudhary has delivered at least 300 lectures in regional, state and national conferences in India since 1990 and no less than 55 lectures Internationally.
All aspects of Ilizarov Techniques: such as Extensive Limb Lengthening for increase of height in Dwarfs., Limb Lengthening, Paediatric Limb Lengthening, Deformity Correction , Treatment of Problem fractures , NonUnions, Bone gaps , Poliomyelitis, Foot Deformities, Hip Reconstructions, Vascular Disease and Arthritis of the Knee have been extensively practiced. The Rationale for High Tibial Osteotomy has been practised here to perfection.We have great experience in Extensive Limb Lengthening for increase of height in Dwarfs.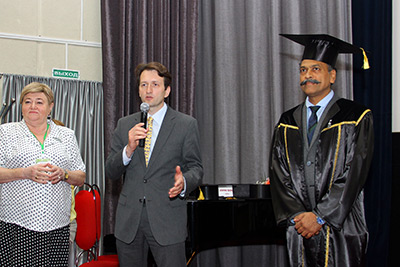 More than 80 young surgeons have been trained in 6 month and 1 year Clinical Fellowships. Patients have come here from all corners of India and also from USA, Canada, England, Sweden, the Middle East, Nigeria, South Africa, Australia, New Zealand, Micronesia, Nepal, Pakistan, BanglaDesh & Sri Lanka.
Several new operations have been designed here at this centre,  for correction of Knee deformities in Poliomyelitis and Clubfoot in Babies , Clubfoot in older children treated with Ponseti casting and Clubfoot in older children & adults treated with External fixation.  The centre specializes in the personalized care of  these patients and has succeeded in giving consistently excellent results. Rational & Innovative treatment for Poliomyelitis is one of the specialities of this institute. Since the last 10 years all failed  Ilizarov cases are referred here for a re-do and proper solution.
Latest technologies like the Taylors Spatial Frame for fractures & Complex deformities  have been extensively used since 2001. Newer lengthening technologies like LON have been used since the last 16 years.
Most importantly we have a strong Post-operative care protocol which ensures optimum results . Though located in Asia, it maintains standards comparable to any the world over.